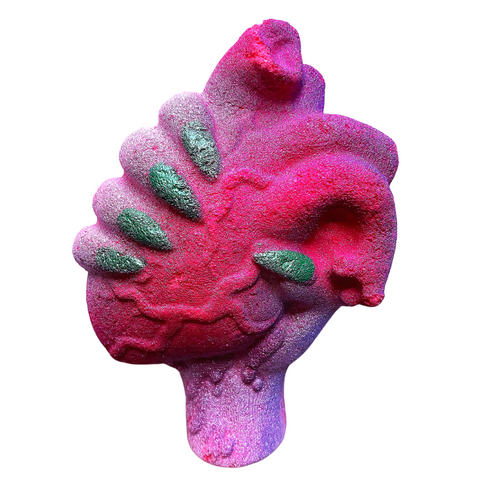 Got Your Heart Large Bath Bomb - Cherry, Lemon, and Sugar
Behold the enchantment of the Got Your Heart Bath Bomb, a wondrous hand-painted creation steeped in a medley of sweet cherry, tangy lemon, and the essence of sugar. Its aroma shall weave a spell of delight, caressing your senses and soothing your soul.
Ingredients: Baking soda, citric acid, Cocamidopropyl betaine, fragrance, bio- terge, water, poly 80, water soluble dye, mica. May contain cocoa butter. 
---
We Also Recommend
---